Davis Law is Proud to be a GOLD SPONSOR of 2015 USACFC College Fencing National Championships
Hosted by Liberty Fencing Club & Swarthmore College Fencing Team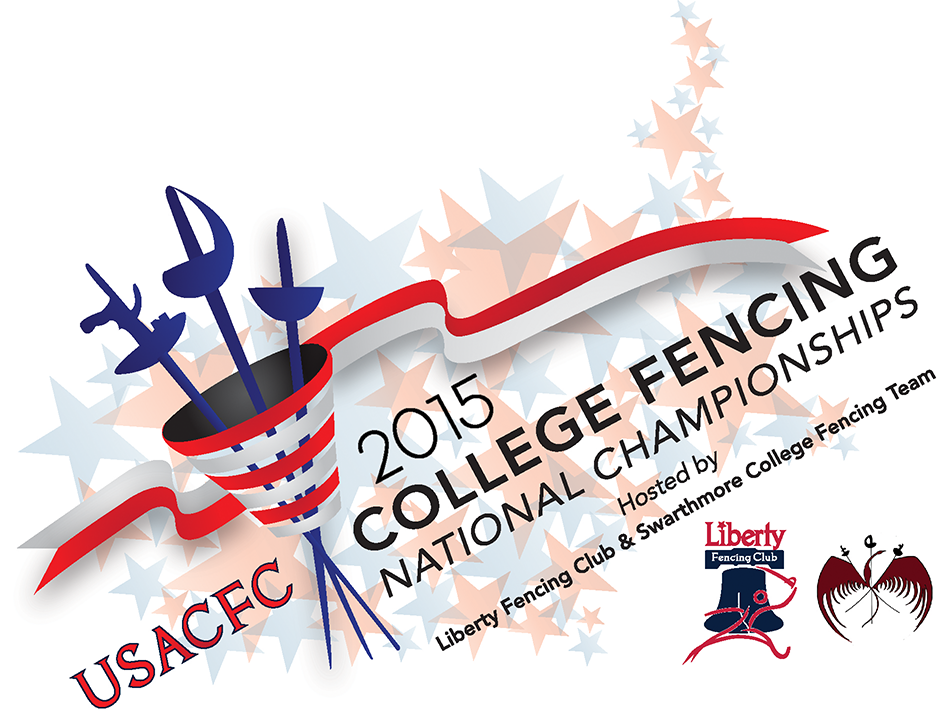 The Largest College Fencing Event in the World!
Davis Law is Proud to be a GOLD SPONSOR of 2015 USACFC College Fencing National Championships!  Davis Law's CEO Marshal Davis was named a Destination Champion by Visit Bucks County for helping to bring the largest college fencing event in the world to Bucks County, Pennsylvania.  Attorney Davis has served as Pro Bono Chief General Legal Counsel of the USACFC since 2005.  This year's USACFC College Fencing National Championships is hosted by Liberty Fencing Club LLC and Swarthmore College Fencing Team.  Over forty colleges and universities from around the nation will be represented.  There will be both individual and team events in foil, sabre, and epee, separated into men's and women's categories.  The event will be held at the new field house gym behind Bensalem High School on April 11-12, 2015 and is FREE and open to the public.  More information, the list of participating teams, schedule, location, and sponsors are available at the USACFC event page.  Come visit this exciting event and bring the whole family.  Have the unique opportunity to see great athletes, college spirit, Olympians, local vendors, refreshments, a bone marrow drive for the Gift of Life Bone Marrow Registry, Swarthmore Go Green, the first ever USACFC Lifetime Achievement Award, and much, much more!
The United States Association of Collegiate Fencing Clubs (USACFC) was established in 2003 to educate and promote fencing at the collegiate level throughout the United States.  The organization began with 13 teams and has grown to over 45 teams since its inception.
USACFC was formed as a Pennsylvania Nonprofit Corporation in 2005 with guidance from Davis Law's CEO Marshal H. Davis, Esq., MBA, LLM.  Each year the organization holds a national fencing championship in the host area of one of the member colleges.  This is the largest collegiate fencing event in the word.
DAVIS LAW, located near Doylestown, Bucks County, Pennsylvania, is pleased to offer clients competitive alternative fee agreements, including fixed fees, contingency fees, and hourly rates.  Please contact our offices via email or telephone for a free initial consultation.  Davis Law's legal services include various practice areas in both Pennsylvania and New Jersey.
For more information, please visit:
Davis Law is Proud to be a GOLD SPONSOR of 2015 USACFC College Fencing National Championships