Practice Areas
DAVIS LAW focuses its practice on serving small and medium sized businesses and business owners in addition to nonprofits and tax-exempt entities in Pennsylvania and New Jersey. The firm will not advocate for you in an area we are not experienced in. Often, more than one area of expertise is required. No need to hire a multitude of attorneys. DAVIS LAW can quarterback your legal team to provide you with comprehensive legal support in many areas, provide a single contact to manage various legal matters, and connect you to attorneys with a breadth of experience, including some of the practice areas listed below. DAVIS LAW offers free initial consultations.
Davis Law's Pennsylvania and New Jersey legal services include: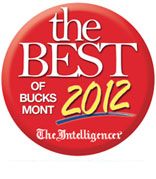 Business Law
Non-Profits and Tax-Exempt Entities
501(c)(3), Sales Tax Exemptions, Board Education, Maintenance of Tax Exemption, General Counsel Services
Quasi-Governmental Agencies
Corporate Law
Board Education
Entity Formation & Choice of Entity Selection
Corporations, LLCs, LLPs, Partnerships, S-Corps, Non-Profits, etc.
Purchases and Sales of Businesses
Taxation
Real Estate / Property Tax Assessment Appeals
Landlord-Tenant Law
Collections
Contracts, Buy-Sell Agreements
Wills, Estates, Power of Attorney, Living Wills, Healthcare Directives
Family Law / Divorce / Custody
Education Law / School Law
Litigation

General Litigation
Commercial Litigation
Personal Injury
Motor Vehicle Accidents
Premises Liability
Products Liability
Workers Compensation
Employment
Labor
Unemployment Appeals
Traffic Violations / Speeding
Real Estate / HOA

© 2010-2023 Davis Law. All Rights Reserved. Attorney Advertising.